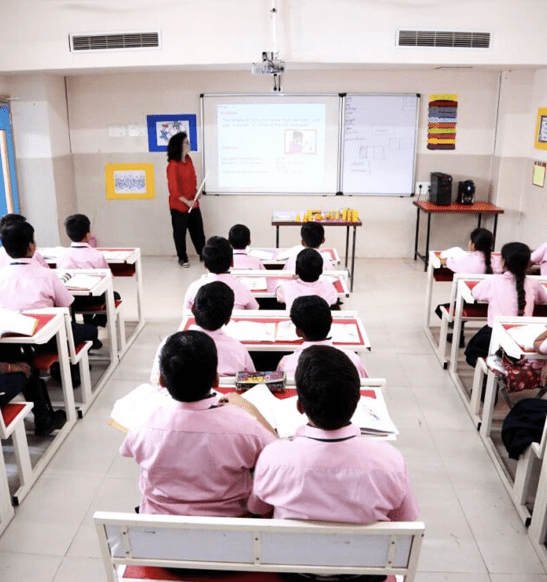 Pre-admission
Let people apply online for admission, submit application forms, upload relevant documents & pay online
Admission
Helps back office in digitising the documentation involved with an interactive module right at the admission stage
Fees Management
Organise your fee management right from collection, entries, receipts to maintaining records & sending reminders
Student Attendance
Use smart cards to track attendance of every student and automatically update it in the system
Exam Management
Manage exams end-to-end, from applications, hall ticket, seating arrangement to valuation & results
Library Management
Take care of complete operation of any library from catalog, transaction, penalty, auto-messaging to user analysis
Transport Management
Manage entire transport activities and logistics of the institution and bus tracking with the help of GPS
Inventory Management
Track, organize & manage all the inventory from vendors, materials, purchase requests to orders & reciepts
Salary Management
Manage everything from staff management to payrolls, salary slips and salary calculation in a single tool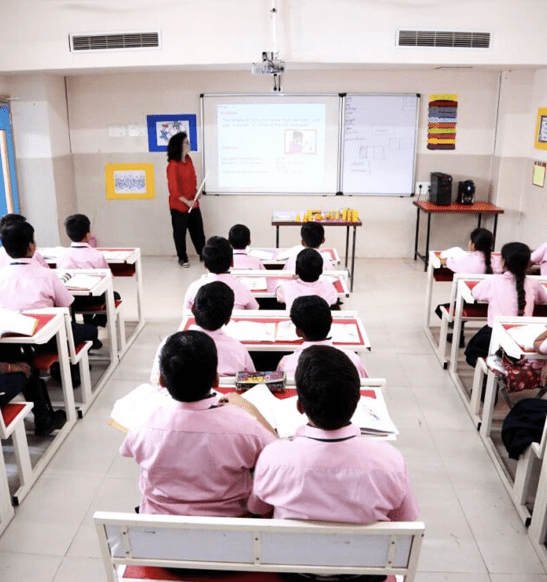 1. i-VRM Limited Version ERP Software
2. Implementation-Back Office Support
3. Web Based Email & SMS
4. Dashboards / Portals
5. Mobile Apps
6. Shared Cloud Hosting
7. SSL Certificate
8. Online E-Banking
9. Firewall
1. i-VRM ERP Software
2. Implementation-Back Office Support
3. Web Based Email & SMS
4. Dashboards/Portals
5. Mobile Apps
6. Dedicated Cloud Hosting
7. Firewall
8. SSL Certificate
9. Online E-Banking
10. Domain / Sub Domain Name
11. Touch Screen Kiosk
12. IVRS (Interactive Voice Response System)
13. Digital Signage/Dynamic Notice Board
14. Bio-Metric-Thermal Face Reader
15. Bio-Metric Face Reader
16. Barcode Reader/RF Tags
17. Smart Cards
18. Smart Card Readers
19. Onsite Implementation Engineer
20. Data Entry Operator
National Accreditation Board for Education and Training is an Accreditation Body established under Quality Council of India. NABET  assesses and accredits Schools under Quality School Governance scheme. Our modules are designed in such as way that the NABET Quality School Governance requirements are complied with and school can go for Accreditation.
National Assessment and Accreditation Council is Country's premier Accreditation body for Higher Education Institutions such as Affiliated Degree Colleges, Autonomous Institutions, Engineering,Medical,Debtal,Ayurveda,Homeopathy,Nursing,Law,Management colleges, Deemed and Private Universities etc. Our modules such as Admission, Academic Planning, Teaching and Learning, Examination Management System, ICT integration, Alumni, Finance etc are designed taking into consideration the NAAC Criteria and the reports based on the standard data templates.
We are one of the few Technology company in India to provide comprehensive solutions for which include Software, ICT Integration, Accreditation Consultancy under one roof. Many institutions have secured NAAC A++ and A+ Grade with the help of our seamless support.
One of the biggest change in  21st Century is the adoption of New Education Policy 2020. India is undergoing a big transformation in the Education sector. The main components of the NEP is inculcating of knowledge and Skills from the Foundation Level to Secondary Level. We are proud to announce that Vaps Techno soft is the first technology company in India to support this transition with curricular development in association with our sister company that is Vaps Knowledge Services Pvt Ltd where our Educationists are working round the clock to design new curriculum and come out with publication of Books. Vaps Technosoft  Learning Management System provides the platform to host the contents developed by educationists. Our educationists and experts help the institutions  to migrate to the NEP 2020 requirements in a phased manner.
Competency Based Education(CBE) our digital Platform is designed taking into consideration of the new pedagogical technique and Competency based Education(CBE)
Summative and Formative Assessment (SAF module) The module helps in continuous assessment of student's performance after each Lesson/unit.The 360° Assessment/Progress report is generated from the module for each students.The Progress card will have summative and formative assessment and evaluation outcomes.
CPD: (Continuous Professional Development) for teachers and administration is a mandatory requirement in NEP 2020.NCERT has recommended a minimum of 50CPD hours for every teachers our HR module will completely assist the institutions to plan and conduct online/offline/Hybrid training sessions/workshops for teachers throughout the academic year.All our Trainers are educationalists a experts in delivery Competency based education as per NCERT curriculum.
AIPA (AI based Performance Analysis module) is a new module in our digital campus platform which is developed taking into consideration of NEP2020 and NCERT curriculum for CBSE and ICSE affiliated schools. Students will be mentored and counseled from the early style till they come to secondary level. Vaps has tied up with many Laboratories/Organic Farms/Artisans/Biodiversity clubs/NGOS for inculcation of skills from standard 6th to 10th.The career counselling software is AI based with latest tools that will certainly revolutionize the secondary education where students can choose their career path in the areas of their interest.